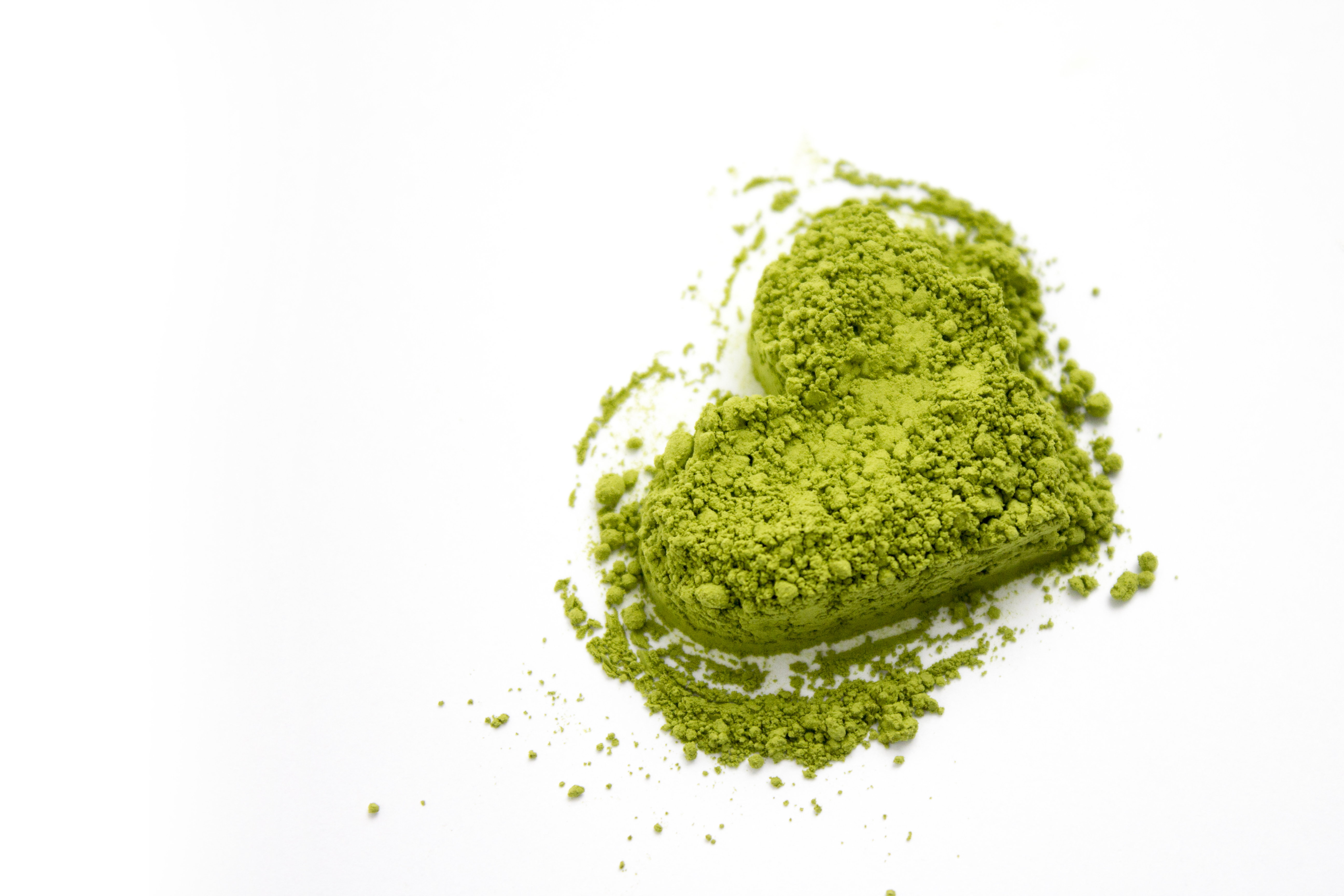 ORDERING POLICIES
To place an order, simply add all desired items to your shopping cart. To place any of the items in a shopping cart, simply click on its price on its individual product page under "add to cart." You may change quantities by entering a desired number and hitting the 'recalculate' button. To remove an item, simply set its quantity to zero. Once complete, please hit the 'checkout' button. 
If you are not comfortable ordering online, or have any difficulties, please call 800-448-0803. 
HOW
DO I USE A SPECIAL OFFER OR COUPON CODE?
We may offer special discounts or promotions through unique promo codes. If you have a promo code, simply enter it in the Promo Code box during checkout. Your special offer/coupon will be applied to your purchase. If you have difficulty entering the code, or it does not apply the proper discount, please contact us or call our Customer Service Team toll-free at 1-800-448-0803. 
Discounts not valid on packaging, applicable taxes or shipping & handling charges. No adjustments on previous purchases. Merchandise quantities may be limited. Non-transferable. Offer subject to change, alteration, or termination by Zhena's in its sole discretion at any time. 
PAYMENT METHODS
Zhena's accepts Visa, MasterCard, American Express, Discover, Paypal, Amazon Pay and Apple Pay. All transactions are in U.S. Dollars. 
WILL I BE CHARGED TAX?
We charge sales tax only as required by law based on the shipping destination, which may include both merchandise and shipping fees. 
SECURE SITE
You are ordering over a secure site and your personal information will not be shared, traded or sold to any other agency or individual. All information entered is protected against unauthorized access through industry standard 128-bit SSL encryption from Geotrust to ensure that your information is securely transmitted to our servers. 
I 
LIVE OUTSIDE THE US, CAN I STILL PLACE AN ORDER?
We offer online shopping to our customers around the world; however, international shipping rates, duties and taxes will apply. We ship USPS internationally; if you are looking for an expedited shipment method, please contact our Customer Service team to discuss your options at 1-800-448-0803. 
HOW CAN I CHECK MY 
ZHENAS.COM ORDER STATUS?

You may check your order status in any of the following ways: 
Log in to 

your zhenas.com account

, select order history, then click on an order number.

 

Refer to your shipping confirmation email for information about how to track your order

 

Click 

Order Status

 at the bottom of every page of this website.
 

 
If you need assistance with a recent zhenas.com order, please contact our Customer Service Team at info@zhenas.com or call us toll-free at 1-800-448-0803. 
WHAT IF MY ORDER DOESN'T SHOW UP ON THE ORDER STATUS PAGE?
If your order doesn't show up on the status page, please contact our Customer Service Team at info@zhenas.com or by calling 1-800-448-0803. Our Customer Service Team hours are Monday through Friday, 9:00 am to 5:00 pm PST. 
HOW CAN I CANCEL MY ZHENAS.COM ORDER?
Please contact our Customer Service Team Team as soon as possible at info@zhenas.com or call us toll-free at 1-800-448-0803. Our Customer Service Team hours are Monday through Friday, 9:00 am to 5:00 pm PST. If we have already processed your order, we cannot cancel it. You can, however, return a product for a full refund according to our return policies. 
HOW DOES THE SUBSCRIPTION PROGRAM 
WORK?
You can sign up for recurring deliveries of most Zhenas.com products, saving you the time and effort of logging on to place each order individually. The items you subscribe to will be delivered to your door at the interval you select. You can manage your subscriptions online, including scheduling deliveries and modifying your orders. 
WHICH ITEMS CAN I SUBSCRIBE TO?
Items that you can subscribe to have an "Add to Subscription" button on the item's individual page. Read the Terms of Use for our Subscription Program for more details on items eligible for subscription delivery. 
WHEN WILL MY ORDER SHIP?
Orders are shipped Monday through Friday, excluding legal holidays. View Shipping Options & Rates for more details. Teavana.com makes every effort to ship your order within twenty-four (24) hours of receiving it. We utilize different shipping carriers to provide you the best possible service. 
WHAT IF I WANT TO SHIP TO A P.O. BOX?
Sorry, but we do not ship to P.O. Boxes. We require a physical street address for delivery. 
HOW DO I TRACK MY ORDER TO KNOW WHERE IT IS IN TRANSIT?
Every time you place an order, you'll receive an email from us notifying you of its status. The shipment confirmation email will include a link to track the shipment. You may also log into My Account and select order history, then click on an order number to view tracking information for that order. You may also select Order status at the bottom of every page of this website. 
WHAT ARE TERMS AND CONDITIONS OF FREE SHIPPING OFFER
S
Free shipping may be available with certain offers and promotions. Free Shipping Offers apply to Standard Shipping within the continental United States (excluding Alaska and Hawaii), APO/FPO and Puerto Rico. Other U.S. Territories and Protectorates are exempt from Free Shipping Offers. Your Free Shipping discount will appear on your receipt review page and in the cart at checkout. Free Shipping Offers cannot be combined with other special offers, including affiliate site offers, rebates or miles. Terms are subject to change. Some products will be excluded from free shipping promotions, subscriptions, and gift cards. 
HOW DO I RECEIVE FREE SHIPPING OFFERS AND OTHER PROMOTIONS?
All orders of $35 or more* excluding tax qualify for free ground shipping, excluding some products and destinations. To get updates on new or limited time shipping promotions, join the Zhenas.com mailing list. 
GIFTS
Many of our customers give Zhena's as a gift. During checkout, your shipping address may be different than your billing address. Alternatively, you can send an egift card. 
E
GIFT C
ARDS
Sending an egift card as a gift is an easy way to let someone know you are thinking of them or a great way to save time during the busy holiday season. Gift cards will arrive within 12 hours of purchase to the intended recipient. These are available in denominations of $25, $50 and $75. Just click the GIFT CARD link at the bottom of any of our web pages and it will take you to the purchase page. 
RETAIL LOCATIONS
Zhena's is available through fine gourmet, natural, specialty food markets, grocery stores, select department stores, cafés, spas, resorts and restaurants globally. Please feel free to contact info@zhenas.com for a store recommendation near you. 
GLUTEN FREE PRODUCTS
Zhena's teas are naturally gluten free. Anyone with a heightened sensitivity to gluten can look for gluten free next to ingredient statements on our labels and our website. 
KOSHER PRODUCTS
Most of our tea products are Kosher Certified. Look for the Kosher logo on our products that have Kosher Certification. 
OUR 
ORGANIC COMPLIANT 
NATURAL FLAVORS
We at Zhena's do our best to source the purest, most natural teas. All of our hand-blended teas and infusions contain natural essential oils of fruits and flowers. Our products are made with natural leaves, herbs, fruits, healthful flowers, spices and essential oils and when possible we source organic and fair trade ingredients. Our ingredients are 100% natural and do not contain petrochemicals, dyes, artificial fragrances or preservatives.  
BEST BY CODES
All of our products have a 'Best By' code.  This code signifies the date through which we believe the product will be most enjoyable. The best by date code looks like this: JUN 28-17-01.  This example signifies that the product would be best if consumed by June 28, 2017.  The -01 after the date indicates to us which machine packed the tea.  The alpha-numeric code under the date indicates the lot number of the tea so we can match it back to quality control samples.  
HARD TO GET OFF/
STUCK TIN LID 
If your tin lid is ever stuck to the tin, simply place the tin in your freezer for a few minutes. The tin and lid materials will contract at different rates and your lid will pop right off. 
ZHENA'S
 MAILING LIST
To join our mailing list, enter you email address into the MAILING LIST link you can find at the bottom of every page of this website. You will receive exclusive offers, promotions, and early access to exclusive online-only products.  
SOCIAL MEDIA
Be sure to follow us on Instagram, Facebook, Twitter, and Pinterest to receive exclusive offers, tea tips, recipes and more or visit our Blog THE TEA BAZAAR for great new content that is updated weekly. 
CONTACT US
Whether you're visiting one of our partnering retails stores or shopping on zhenas.com, we want to make sure you enjoy your experience and have all your questions answered. If you don't find what you need in store or on our site, please contact us so we can assist you. Here are the best ways to reach us   
ZHENAS.COM CUSTOMER SERVICE
Customer Service Team hours are Monday through Friday, 9:00 am to 5:00 pm PST 

 

Call us toll-free at 1-800-448-0803

 

Contact the 

Zhena's

.com Customer Service Team via e-mail using the form below or
Submission Terms
Submission Terms for User Content
 
 In addition to the Zhena's.com Sites' Terms of Use, all user content submitted or offered to Zhena's on, by, or for use on this Site ("User Content") is subject to the following terms ("Submission Terms"). 
User Content may not consist of contain any of the following: 
a. Unless specifically requested by Zhena's, any "sensitive" personally identifiable information about yourself or another person (including, but not limited to, information that relates to health or medical conditions, social security numbers, credit cards, bank accounts or other financial information, other information concerning trade union membership, sex life, political opinions, criminal charges or convictions, religious beliefs, racial or ethnic origin, or other sensitive matters); 
b. User Content that is unlawful, libelous, defamatory, obscene, pornographic, indecent, lewd, suggestive, harassing, threatening, invasive of privacy or publicity rights, abusive, inflammatory, fraudulent, otherwise objectionable or which threatens our relationships with our employees, partners, customers or suppliers; 
c. User Content that may infringe any patent, trademark, trade secret, copyright or other intellectual or proprietary right of any party. By posting any User Content, you represent and warrant that you have the lawful right to distribute and produce such User Content; 
d. User Content that impersonates any person or entity or otherwise misrepresents your identity or affiliation with another person or entity; 
e. Spam, direct marketing communications or any unsolicited advertising, promotional materials or other forms of solicitation or commercial content; 
f. User Content that constitutes, encourages or provides instructions for a criminal offense, violates the rights of any party or that creates liability or violates any applicable local, state, national or international law; 
g. Viruses, spyware, Trojan horses, easter eggs or any other harmful, disruptive or destructive files; and h. User Content that, in the sole judgment of Zhena's, is objectionable, restricts or inhibits any other person from using or enjoying the Sites or which damages the image or rights of Zhena's, other users or third parties. 
Zhena's does not control, take responsibility for or assume liability for any User Content posted, stored or uploaded by you or any third party, or for any loss or damage thereto, nor is Zhena's liable for any user conduct or any mistakes, defamation, slander, libel, omissions, falsehoods, obscenity, pornography or profanity. You understand that certain information and content you choose to post may be displayed publicly.  
Enforcement of these Submission Terms, however, is solely in our discretion and absence of enforcement in some instances does not constitute a waiver of our right to enforce the Submission Terms in other instances. In addition, these Submission Terms do not create any private right of action on the part of any third party or any reasonable expectation or promise that the Sites will not contain any content that is prohibited by these Submission Terms. Although Zhena's has no obligation to screen, edit or monitor any of the User Content posted on the Sites, Zhena's reserves the right, and has absolute discretion, to remove, screen or edit any User Content on the Sites at any time and for any reason without notice. You are solely responsible for creating backup copies and replacing any User Content you post or store on the Sites at your sole cost and expense.  
 License to User Content You represent and warrant that your User Content is not subject to any confidentiality obligations and that you own and control all of the rights to the User Content or otherwise have the right to grant the rights to Zhena's that you grant herein. Zhena's claims no ownership or control over any User Content, except as otherwise provided herein, on the Sites or in a separate agreement. However, by submitting or posting User Content on the Sites, you grant Zhena's and its designees a worldwide, perpetual, irrevocable, non-exclusive, fully-paid up and royalty free license to use, sell, reproduce, prepare derivative works, combine with other works, alter, translate, distribute copies, display, perform, publish, license or sub-license the User Content and your name and likeness in connection with such use of your User Content. By posting User Content, you hereby release Zhena's and its agents and employees from any claims that such use, as authorized above, violates any of your rights and you understand that you will not be entitled to any compensation for any use of your User Content.  
Limitation on Liability To the maximum extent permitted by applicable law, Zhena's and its officers, directors, employees, shareholders or agents shall not be liable for any direct, indirect, punitive or consequential damages, or any other damages of any kind, including but not limited to loss of income, profits, goodwill, data, contracts, use of money, or loss or damage arising from or connected in any way to business interruption, whether in tort (including without limitation negligence), contract or otherwise, arising out of or in connection with the User Content. In no event shall the aggregate liability of Zhena's, whether in contract, warranty, tort (including negligence, whether active, passive or imputed), product liability, strict liability or other theory, arising out of or relating to the use of or inability to use the Sites exceed any compensation you pay, if any, to Zhena's for access to or use of the Sites. Some jurisdictions do not allow the limitation of liability in contracts with consumers, so some or all of these limitations of liability may not apply to you.  
Indemnification You agree to defend, indemnify and hold harmless Zhena's, its independent contractors, service providers and consultants, and their respective directors, employees and agents, from and against any claims, damages, costs, liabilities and expenses (including, but not limited to, reasonable attorneys' fees) arising out of or related to (a) your use of the Sites; (b) any User Content or Ideas you provide; (c) your violation of these Submission Terms or the Terms of Use; (d) your violation of any rights of another; or (e) your conduct in connection with the Sites. 
Competition Terms and Conditions
These Terms and Conditions shall be binding on you when entering any competitions operated by Zhena's Gypsy Tea, its sponsor, partners or any company or website owned or controlled by Zhena's Gypsy Tea.
The promoter is Zhena's Gypsy Tea.

These Terms and Conditions shall be binding on you when entering any competitions operated by Zhena's Gypsy Tea, its sponsor, partners or any company or website owned or controlled by Zhena's Gypsy Tea.

These Terms and Conditions apply to all competition contestants. Zhena's Gypsy Tea may amend them from time to time. Special prizes, ways to enter and Terms and Conditions may apply to particular competitions, and if so these will be stipulated at www.Zhenas.com/competitions.

Unless otherwise stipulated, only one entry per person will be allowed, as limited by the email address entered on the competition entry form.

All persons entering our competitions via email will automatically be added to our email marketing lists. Entrants may at any time choose to opt out of email communications by unsubscribing through an email link found on any emails received from Zhena's Gypsy Tea. We will never pass on your email address to a third party..

Employees of Zhena's Gypsy Tea or their family members or anyone else connected in any way with the competition or helping to set up the competition shall not be permitted to enter the competition.

There is no entry fee and no purchase necessary to enter any competition operated by the promoter.

No responsibility can be accepted for entries not received for whatever reason.

You may not enter a competition if, on the date it is announced, you do not conform to the required profile of an entrant. For example a competition may be limited by age or location. Unless otherwise stipulated all competition entrants must be aged 18 or over.

The promoter reserves the right to cancel or amend the competition and these terms and conditions without notice in the event of a catastrophe, war, civil or military disturbance, act of God or any actual or anticipated breach of any applicable law or regulation or any other event outside of the promoter's control. Any changes to the competition will be notified to entrants as soon as possible by the promoter.

The promoter is not responsible for inaccurate prize details supplied to any entrant by any third party connected with this competition.

No cash alternative to the prizes will be offered. The prizes are not transferable. Prizes are subject to availability and we reserve the right to substitute any prize with another of equivalent value without giving notice.

Winners will be chosen at random by the Zhena's Gypsy Tea marketing department within one week of the closing date of the competition.

The winner will be notified by email and/or letter within 14 days of the closing date. If the winner cannot be contacted or does not claim the prize within 7 days of notification, we reserve the right to withdraw the prize from the winner and pick a replacement winner.

The promoter will notify the winner when and where the prize can be collected or is made available.

The promoter's decision in respect of all matters to do with the competition will be final and no correspondence will be entered into.

The competition and these terms and conditions will be governed by California law and any disputes will be subject to the exclusive jurisdiction of the courts of the State of California.

The winner agrees to the use of his/her name and image for publicity purposes without payment of additional consideration, except where prohibited by law. 

The winner's name will be made available 28 days after closing date by sending a stamped addressed envelope to the address stipulated in sentence 1. Above.

The person entering the competition releases Zhena's Gypsy Tea and any of their group companies and the officers, directors, employees, shareholders or agents of any of them, from all liability and responsibility for any loss or damage that may result to them or a third party (including without limitation, any direct, indirect or consequential loss or damages and whether in tort (including without limitation negligence), contract or otherwise) in connection with the competition.

The entrant must take all reasonable steps to ensure his/ her own health and safety. All activities are undertaken at the entrant's own risk. The entrant must notify Zhena's Gypsy Tea of any medical and or other condition which may mean that he/ she is unfit for participation as soon as he/ she becomes aware of such a condition.

By entering this competition, an entrant is indicating his/ her agreement to be bound by these terms and conditions.